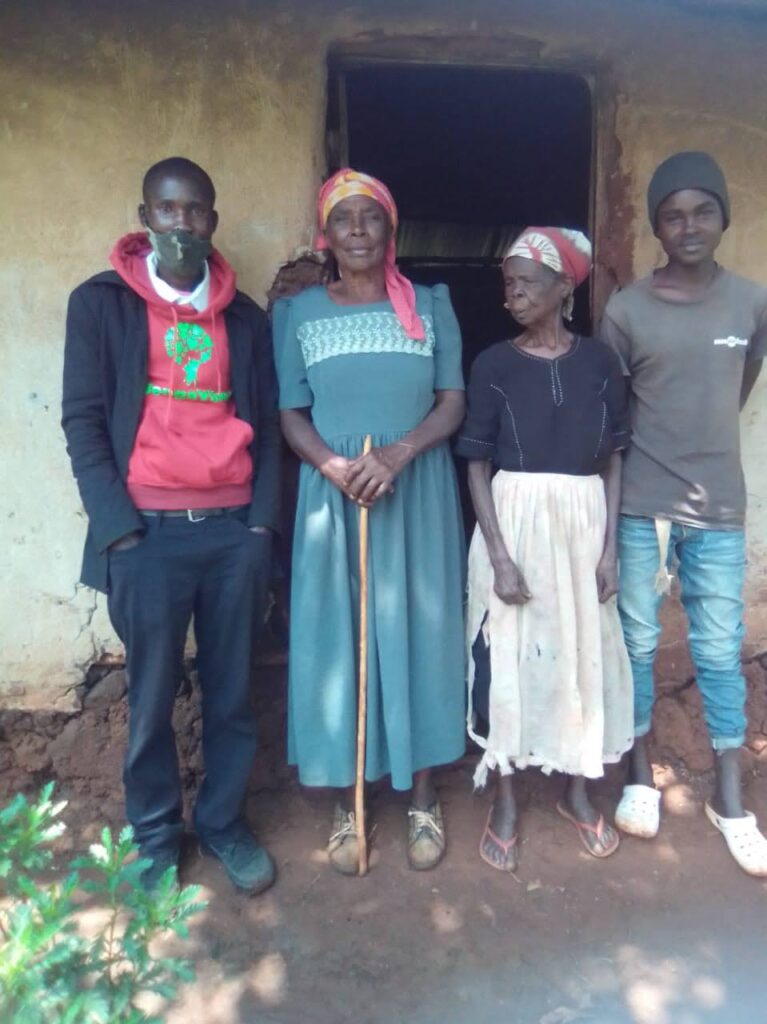 In December 2020, I had a follow up and home visit at Barrack Saidi's home at Kiboswa-Kisumu border in Vihiga County. He was rescued by Tumaini in June, reintegrated and reunited.
He is 18 years old, has a sister and stays with their feeble and old grandmother in a small house. He has no peace at home since the uncle constantly threatens him with a machete and forcing him to seek refuge elsewhere with an elderly woman who lives nearby. The situation at home is not all that stable according to the assessment I made. I had ample time discussing with Barrack, chatting the way forward for his success. Having shared with me about his interest to join the Welding course at Tumaini Innovation Center, the next step was on how to avail certain requirements for documentation. It was however not a very easy task since the uncle who was to help in this was very irresponsible.
I had to look for various alternative phone numbers including that of the neighbor and the area pastor. With constant phone call follow-ups a lot still needs to be done on the ground to fully resolve the conflict by involving the local administration and find a way to help the boy settle at home.